a new day ...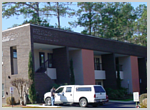 You (or someone you know) may have had at some point a professional make-over in order to look "dazzling" for a wedding or other special event. Just imagine the make-up portion of that session lasting for 3 or 4 years. That's the concept behind "permanent make-up".

Micro-pigmentation is also useful as a finishing touch following surgery. After surgical procedures, women can use permanent color techniques to camouflage scars or to restore color and features following breast cancer and reconstructive surgery. Men may want permanent color to give the look of fuller eyebrows, or to mask the effect of slight balding, or to camouflage scars.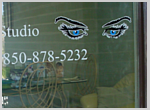 Many of our clients, due to the effects of Florida's sunny climate, complain of premature wrinkles and fine lines--or have acne scarring and other skin imperfections. To address these concerns, we have added Microdermabrasion and Photo Rejuvenation products and services to our skin treatment portfolio.

We are the Tallahassee area's recognized leader in I.P.L. (Intense Pulsed Light) Therapy. The benefits of these exciting procedures are being discovered by more and more women. Women who travel, swim or camp, or play tennis or golf like the freedom of looking their best even under the most active conditions. Physically challenged people, those with allergies or just the everyday busy woman, all want to look their best.

micropigmentation
Permanent color can create a polished look or a subtle and natural look . . .

i.p.l. therapy
Medically proven, and specifically designed to be completely safe ...
Permanent cosmetics - a beautiful investment in yourself.